Posted on 06 May, 2019
​Bare Sand Marine Debris 2019 - The Results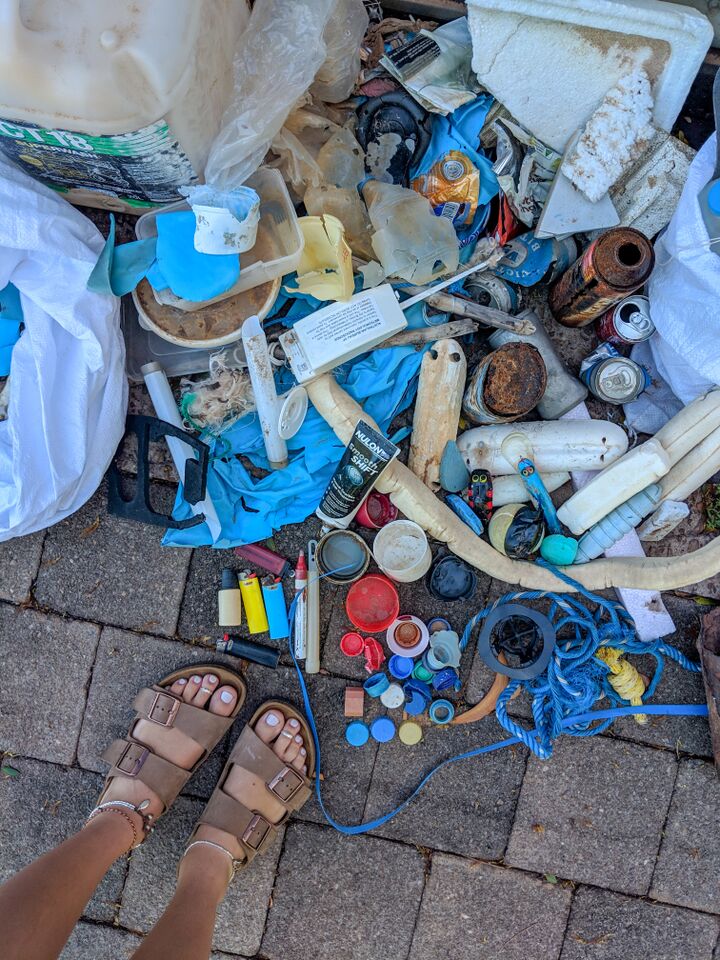 The good news is not so good! The results are in for the 2019 Bare Sand Island Marine Debris cleanup, and we are pleased to report that only 15.3 kgs of rubbish was collected this year. This is a third of what was collected in 2018 (46.5 kgs).
The not so good news is that amongst the debris this year we collected 20 helium balloon skins. From a tiny island, only 1.9kms in circumference, with 6 of the 7 species of sea turtles in its waters, all of whom are threatened species, this is way too many balloon skins. This is why:
Sea turtles eat jellyfish and squid;
To a turtle, ruptured balloon skins look like jelly fish and squid;
If a sea turtle swallows a balloon skin it can't throw it up;
The balloon skins can't be digested by turtles;
The turtle ends up floating and that causes a really slow and painful death.
There is an Australian documentary called Rubber Jellyfish which spreads the message about the effect that helium balloons have on marine wildlife. For those of you thinking about a balloon ceremony, please reconsider.
The marine debri has been sorted and disposed of, with the data uploaded to the Australian Marine Debri Database kept by Tangaroa Blue.
For those of you who joined us on Bare Sand Island on Saturday we say a very big thank you.
A complete list of the debri is as follows:
282 x pieces of loose plastic; 38 x plastic water bottles (54 last year); 20 x helium balloons skins; 17 x plastic bottle tops; 9 x fishing buoys; 9 x glass alcohol bottles; 9 x polystyrene pieces; 7 x plastic aerosol lid; 6 x aluminum cans; 5 x thongs (10 last year); 5 x WW11 bullets; 4 x takeaway container boxes; 2 x pieces of 1944 aero plane wing; 2 x fishing lures; 2 x sealed oil bottles of unknown substance; 2 x rope; 1 x 20L drum of car wash; 1 x bomb ring; 1 x light rod; 1 x Australian bureau of meteorology radiosonde weather balloon; 1 x glow stick; 1 x sharpie; 1 x plastic rope; 1 x hat; 1 x manual gearbox treatment; 1 x boat canopy; 1 x cigarette packet; 1 x tennis ball; 1 x Dundee lodge stubby cooler